Francis J. Mullady has nearly thirty five years experience in the fields of financial, retirement, and estate planning. After graduating from St John's University, Mr. Mullady's career progressed rapidly into management positions, first with The Equitable Life Assurance Society and most recently, as principal and managing partner of The Heritage Group's Retirement Planning Division.
Utilizing a consultative approach and specializing in the intricacies of pension plan design, the focus of Mr. Mullady's work is to assist corporations of all sizes in maximizing pension fund accrual while minimizing taxation consequences. Through analysis and evaluation of various pension models, best-choice options are identified relative to state, federal, transfer, and estate tax issues. In addition to structuring and customizing pension plans to meet these needs, Mr. Mullady and his team provide on-going pension administration services to their clients. Currently the firm manages pension assets of over $200 million for the approximately 20,000 employees of its clients.
Mr. Mullady is an acknowledged expert in the area of qualified retirement plans. This includes profit sharing, 401(k)s, defined benefit, and cash balance plans. He has created and developed an administrative team that is recognized throughout the country. Serving as a guest lecturer at national industry conferences, Mr. Mullady regularly shares his expertise with peers.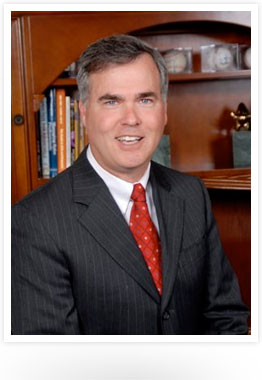 Francis J. Mullady, CLU, ChFC